DO YOU HAVE THE MOST CURRENT DRIVERS FOR YOUR SOUND AND VIDEO CARDS?
Please follow the steps below. Note steps 1-3 will verify that you have a sound or video card.
Click Start, point to Settings, click Control Panel,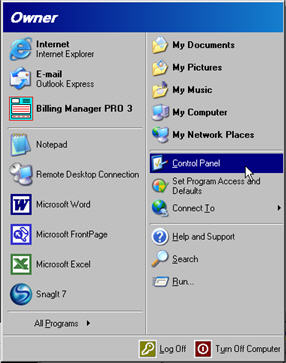 and then double-click System.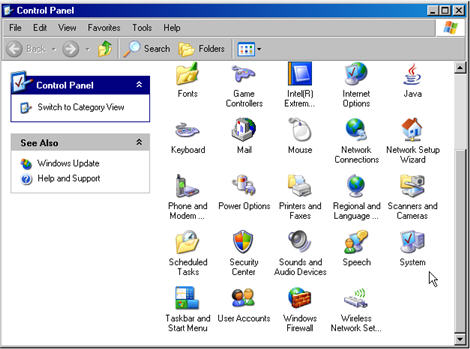 On the Device Manager tab,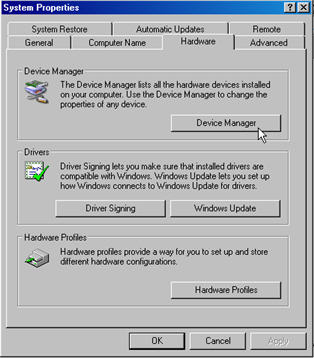 double-click the Sound, Video and Game Controllers branch to expand it.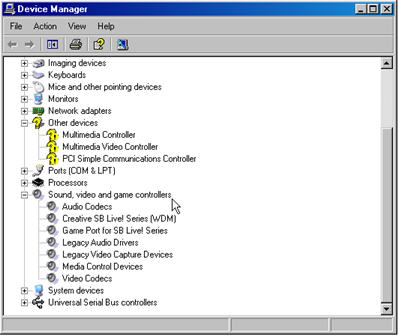 Right click the sound card or video card, and then click Properties.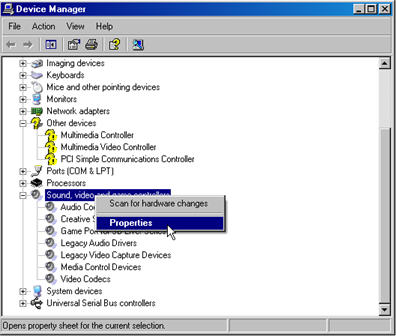 On the Driver tab, click Update Driver, and then click Next.
Click "Display a list of all the drivers....," and then click Next.
Click Show All Hardware, then click the appropriate manufacturer and model in the Manufacturers and Models boxes, and then click Next. If the appropriate device is not listed, click Have Disk, and install the correct driver from the manufacturer's installation disk. NOTE: If you receive a message stating that the current driver may be a closer match for your hardware than the driver you have selected, click Yes.
Click Next, click Finish, and then click Yes to restart your computer.