How do I stop the player from acting as if I'm always offline?
Make sure that the "work offline" command on the File Menu is not selected.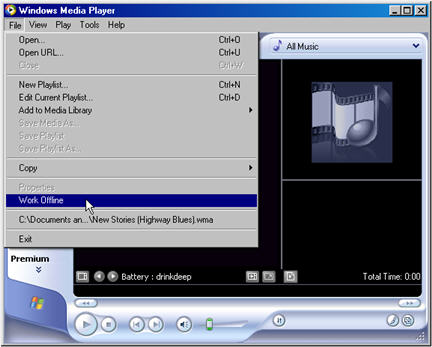 If you are using a Windows Media Player 9 series or later, and you are "online", click the Connect the Player link that is displayed in the Guide when you are offline.
You can also "force" your Windows Media Player to connect to the Internet by this method:
Click on the Tools menu and select Options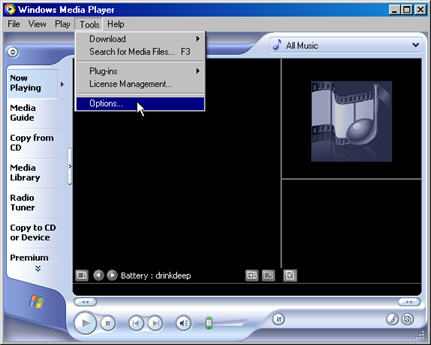 Under the Player tab, select Connect to the Internet check box. (overrides other commands)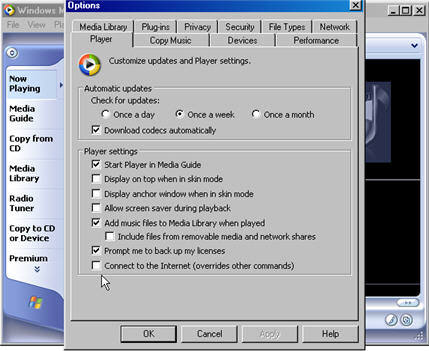 If this is a recurring problem, try running your Internet Connection Wizard by:
Click Start, then click Run
Type in "icwconn1.exe"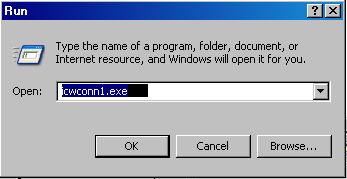 Click OK
Finally, if your browser is Netscape Series 6.2-7.0, it is possible that Windows Media Player 7 and Windows Media Player for Windows have problems detecting an Internet connection. If this is the case, you might try making Microsoft Internet Explorer your primary or default browser.