WHY DOES THE PLAYER STOP PLAYING IN FULL SCREEN MODE?
Sometimes your screen saver can kick you out of the full screen mode. Review your screen saver, and the settings you are currently running.
In the Windows Media Player 9 series, try turning off the full screen mode switch. Do the following while logged on to Windows Media Player:
Select from the Tools menu, click Options
and then click on the Performance tab.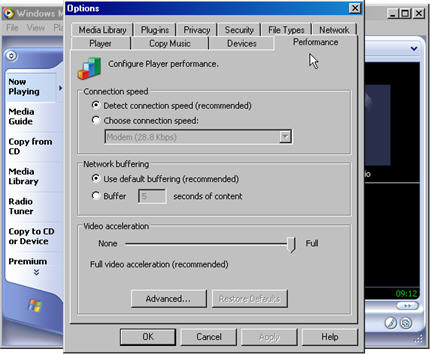 Click Advanced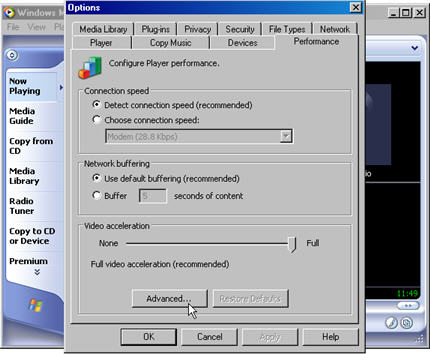 Clear the Enable full screen mode switch check box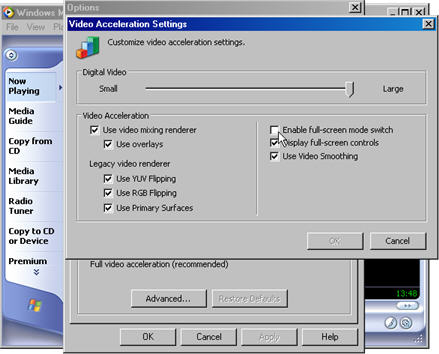 If you are using the Windows XP platform, the full screen controls disappear when you stop moving the mouse and the cursor is not hovering over the controls. If you want the controls to disappear more quickly, you can clear out the Display Full-Screen Controls check box (under the Advanced dialog box) or go to: http://www.wmplugins.com for the Powertoy feature to customize full screen settings on your Windows Media Player.