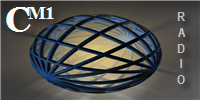 Barnabas Road Media & Sydus Launch World's First Christian Mobile Music Radio
Indianapolis, Singapore, San Francisco, December 7, 2005 - Listeners of Contemporary Christian Music, one of the fastest growing demographics in radio, now have the ability to listen to their favorite artists on their cell phones via live streaming audio, thanks to an innovative new service from Sydus, the enablers of the world's most listened to mobile radio service, and launched globally with Barnabas Road Media, Inc. (BRM). This service is the first of its kind and is being offered free of charge on over 65 million handsets in over 90 countries.
"No other provider of Internet Christian music is doing what we're doing," said Paul Gathard, CEO, BRM. "This collaboration with Sydus is truly revolutionary for the industry because users won't need to pay for downloaded songs or subscribe to a fee-based service."
With Sydus' MobileRadio technology, ChristianMusic1.com will build a Contemporary Christian mobile music lifestyle, truly uniting Christian believers globally and connecting them with their passion, no matter where they may be, on a simple yet most personal platform: the mobile phone," said Saumil Nanavati, President, Sydus.
The software from Sydus for the CM1 mobile broadcast is available for download free of charge at www.ChristianMusic1.com. Users can also download the mobile media player directly onto their mobile devices at www.CM1m.com.
BRM is unveiling ChristianMusic1.com and CM1 ahead of its participation at the Radio & Records Christian Summit to be held Dec. 8 -11 in Nashville, Tenn. BRM already provides internet hosting for the Moody Broadcasting Network's 11 national radio stations and is the endorsed Internet Technology Provider of the Christian Music Broadcaster's Association (CMB).
About Barnabas Road Media
Founded in Indianapolis in 2004, Barnabas Road Media (BRM) provides broadcast radio stations internet hosting for simulcast radio broadcasting. Now broadcast radio can go even more places on planet earth by going mobile with Sydus mobile music technology and Barnabas Road Media's mobile streaming services. For more information, visit http://www.barnabasroad.com.
About Sydus
Sydus is an innovator in creating audio-to-mobile lifestyle expressions and the world's most listened to mobile radio service. Sydus is driving the era of mobility, music and expression with: MobileRadio; OnDemand, Sydus Live. For more information, visit www.sydusmobile.com.


For Immediate Release Media Contact: Charlie McAtee
August 30, 2005 Coles Public Relations
317.571.0051 [email protected]
Moody Broadcasting Network Increases Internet Capacity
Through National Deal With Barnabas Road Media
Indianapolis, Ind. - Barnabas Road Media, Inc. today announced it has been selected by The Moody Broadcasting Network (MBN) to provide Internet hosting service for nearly a dozen Moody radio stations throughout the United States.
The announcement means that MBN stations will now be able to provide live, streaming audio of Moody programming to their more than one million listeners in the U.S. and around the world.
As the broadcast arm of the Moody Bible Institute of Chicago, MBN (http://www.mbn.org) selected Barnabas Road Media because of its strong Internet presence and capability to integrate throughout the Moody Broadcasting Network of stations. "Once we realized we had exceeded our ability to provide streaming services, our research brought to light many companies willing to care for our service. It was Barnabas Road Media though that shared our values in making the message of the Gospel of Christ available to the masses while at the same time providing a very economical pricing structure to accommodate the needs of our owned and operated stations," said Phil Shappard, broadcast technology manager at Moody Bible Institute.
Barnabas Road Media will be the sole streaming media provider to the 11 Moody-owned stations in the country. The cities and stations included in the agreement are:
WMBI, Chicago MBN, Chicago

WCRF, Cleveland WDLM, East Moline, Ill.

WGNB, Zeeland, Mich. WGNR, Anderson, Ind.

WKES, Lakeland, Fla. WMBV, Dixons Mills, Ala.

WMBW, Chattanooga, Tenn. WRMB, Boynton Beach, Fla.

KMBI, Spokane, Wash.
According to Paul Gathard, president of Barnabas Road Media, Moody's ever-growing Internet audience has become so large that Internet streaming capacity and bandwidth expense were becoming audience-limiting restraints.
"The Moody Broadcasting Network simply needed to find a streaming media service that could deliver high quality streaming radio broadcasts for a substantially lower cost," added Gathard.
Founded in Indianapolis in 2004, Barnabas Road Media (BRM) provides broadcast radio stations a means of overcoming the restraining forces that have kept many radio stations from becoming successful on the Internet. BRM features a product line indicative of this concept called the Zero-G product portfolio. Zero-G is a term used to describe the absence of gravity or in the case of the BRM products, bandwidth and listener limits. For more information, visit Barnabas Road Media's Web site at http://www.barnabasroad.com.
# # #